Writers of Kern virtual meeting will begin at 9:15 am and will include WOK Honors, an annual recognition celebrating members for their accomplishments in the past year. Workshop will follow.
"Journaling For Life"
Do you wish you kept a journal but never seem to get around to it? Have you ever started a poem or story in your head but forgot it before you wrote it down? If so, this workshop is for you!
Please join us for a FREE Online workshop "Journaling for Life" with guest presenter, Annis Cassells on Saturday, May 16, 2020.
In her workshop, Annis be discussing the benefits of journaling, types of journals, and formulating a journaling practice. She will show participants how to write using several different forms which can be used as models and inspiration or generate topic ideas.
Participants will see the value of journaling, and how it can be fun and illuminating.
They will learn the benefits of journaling and how to set up their writing practice.
Click HERE to register for this virtual meeting.
Registration ends at 11:30 PM on May 15th, 2020 – so don't delay! Register now so you don't miss out!
The workshop handout is available for you to download and print by clicking here. "For your convenience and use during the session, we suggest you print pages 2 & 3."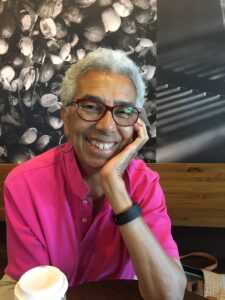 Annis Cassells is a poet, writer, life coach and teacher. She is a long-time member of Writers of Kern. Her creative nonfiction has been published in professional journals, hobbyist magazines, and local publications. She's had stories and poems published in online and print journals and magazines.
Annis facilitates writing workshops and conducts memoir writing classes in California and Oregon. In 2019 she published her first poetry collection, You Can't Have It All, and is currently working on her second book.
Follow Annis on social media:
Facebook: Annis Cassells, Writer
Twitter: @AnnisHeyannis
Instagram: heyannisc