Clarissa Wilstead, President & Critique Group Coordinator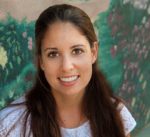 Clarissa is the newly appointed President for her local branch of California Writers Club, having spent the last several years as Critique Group Coordinator (Head Cheerleader). She travels coast to coast consulting writers groups and authors alike.
She graduated from the Animal and Veterinary Science College of Brigham Young University and spends her free time supporting her three daughters (founders of Kind Girls Make Strong Women) and managing her small farm in the agricultural belly of California.
Donnée Harris, Vice President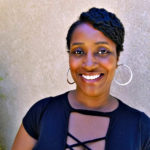 Novelist, self-publishing consultant, mom to three amazing girls—and Donnée Harris still helps captain Writers of Kern as its board VP.
Her BA in journalism and previous life as a newsroom reporter showed her what it takes to navigate the writing industry. Now she writes romance novels and engaging, helpful blog posts for her many fans. Passion and principle drives her writing and her life—not just because she's an erotic romance writer—but because she believes writing itself unlocks our innermost passions and that self-publishing provides the freedom to see our most uncensored selves realized on the page.
Janet Skibinski, Secretary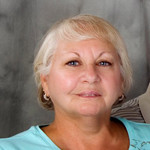 Janet's been writing off and on since elementary school. An avid reader, she has always loved words and how they are put together to form stories people want to read. A degree in American Sign Language increased Janet's curiosity about word origins. Writers of Kern has been a bright light in her life and she's proud to serve as Secretary for Writers of Kern.
Martha Jarrett, Treasurer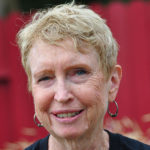 Martha graduated from Pasadena High School in 1962, and SMU in Dallas, Texas, in 1966. She spent eight years in the ad industry, then went back to school at Loyola University School of Law in Los Angeles. She graduated in 1977 and worked as a bankruptcy lawyer in Los Angeles and Riverside, California for over 30 years. Martha is retired and lives in Bakersfield with her husband, Ronald. She self-published her memoir, A Rough Season.
Sandy Moffett, Membership Chair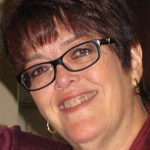 Sandy Moffett has been a poet and lyricist for more than 40 years. She is an inspirational speaker for women's groups and uses her personal life experiences and history as a third generation funeral owner to help those who are grieving.
Sandy's tales as a funeral singer have appeared in, Mortuary Management and International Mortuary and Cemetery Management. She is the author of Dear Ones, a collection of poetry and prose and has had stories published in Cup of Comfort: Devotional for Mothers and Daughters and Chicken Soup for the Soul Angels Among Us.
Annis Cassells, Sunshine Chair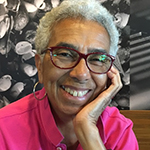 Annis serves as the Publicity and Hospitality/Sunshine chair. She is the Writers of Kern 2013 California Writers Club Jack London Award honoree. She writes poetry, memoir, personal essay, and is trying her hand at fiction.
Annis's poems have been published in Yellow Chair Review, Scarlet Leaf Review, other online 'zines. Her fiction and memoir have appeared in the California Writers Club Literary Review, online at the Southern California Writers Showcase and the Scarlet Leaf Review. She is a contributor in Chicken Soup for the Soul: Inspiration for the Young at Heart.
Annis facilitates memoir writing classes for senior adults and conducts workshops through Dignity Health's Art for Healing Program. Annis shares reflections, ideas, stories, and articles on her blog, The DayMaker.
Ian Cant, Newsletter Editor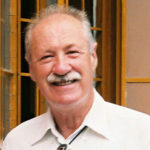 Ian Cant was born in Scotland and considers himself a "mid-century modern." Spent [or maybe mis-spent] his youth between frozen Scotland and tropical Malaya, and split his working life between military aviation and avionics engineering.
Aircraft buff, traveler, tries to be a writer. Now lives in Tehachapi and plays with science fiction novels and random short stories.
But wait…there's more… Ian has an evil twin who goes by the handle of Khoti Sarque and is not to be trusted. See his occasional blog Khoti Sarque: Outrageous Opinions, Travel Tales and Short Stories.
Isaiah Ramos, Webmaster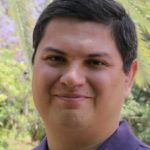 Isaiah's been writing since a young age, but only recently did he realize that he was meant to be a writer.  He graduated from CSU, Bakersfield in 2013 with a Bachelor's in Computer Science and has been working with computers, programming, and data ever since.