Author Alia Volz used to think personal writing had to begin with questions and end with answers—not unlike the essays we were taught to write in high school and college. Her breakthrough came with the realization that the most interesting moments in memoir happen when questions lead not to answers, but to more questions. Memories change and become unreliable. The book starts out investigating one thing, then shifts as the narrator's worldview crumbles and new questions arise. Uncertainty becomes a plot device. This craft talk will explore relentless self-interrogation as the driving force behind contemporary personal essays and memoir. Volz will share discuss practical tools, tips, and techniques for getting the most out of questions that refuse to be answered.
We'll learn how to structure personal essay and memoir like a classic whodunit, using the core mystery and shape of popular crime fiction to make personal writing more exciting.
She will deconstruct her award-winning essay "Snakebit" (The Best American Essays 2017) to show us how an evolving series of questions–and relentless interrogation–produces a winning plot. We will also discuss how to apply this technique to book-length memoir.
To register for this event click HERE to go to Eventbrite and register for the meeting – registration closes at 11:30 pm the night before the event. Reminders with the meeting link and agenda/handout links are sent to registrants 24 hours before the meeting; 12 hours before the meeting and one hour before the meeting.
About Alia Volz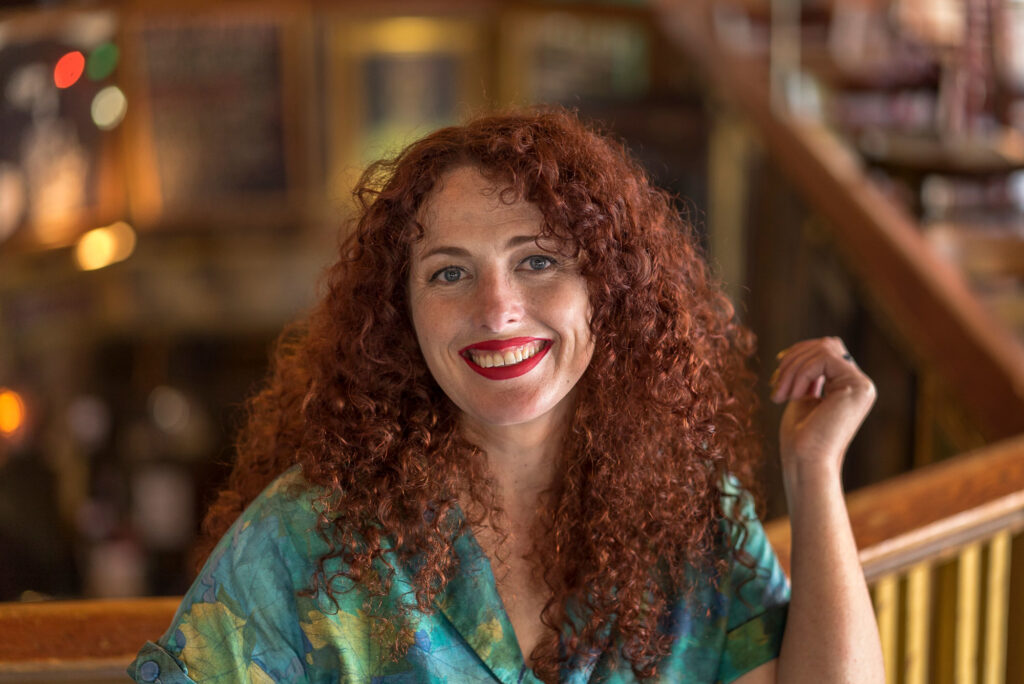 Alia Volz is the author of Home Baked: My Mom, Marijuana, and the Stoning of San Francisco (Houghton Mifflin Harcourt, 2020). Her work has appeared in The Best American Essays, The New York Times, Bon Appetit, Salon, Guernica, The Threepenny Review, and many other publications. Her unusual family story has been featured on Snap Judgment, Criminal and NPR's Fresh Air.
You can find her on her website at https://aliavolz.com/ and on social media at:
https://www.instagram.com/aliavolzzz/
https://twitter.com/aliavolz
https://www.facebook.com/alia.volz