Audiobooks are the newest kids on the block in the world of book publishing. They provide writers with another avenue to expand their readership, utilizing the latest technology to support book sales. If you're considering turning your book into an audio book, you probably have questions about the whole process. With so much information out there, where do you start?

This is where our next Writers of Kern speaker comes in. On Saturday, March 20, 2021, award winning author and professional audio producer Mara Purl will share her insights and knowledge of the audio book industry with our members and guests. Besides her twenty plus years as an audio producer, her radio series "Milford-Haven USA" became the first American radio serial to be broadcast on the BBC, where 4.5 million listeners tuned in. Her company has also produced audio books for fiction and nonfiction projects.
Mara's workshop, "Giving Your Book a Voice: Audio Book Production and Distribution," will pull back the curtain on audio book production. Here are some of the concerns and questions she'll address:
Why you should add an audio book to your list of book products to sell
How an audio book can increase your readership and following
How to choose the right narrator
Facts regarding the current marketplace conditions of audio books
Technical details and audio styles of audio book production
And much more
If you're ready to take your book further, or even if you don't have a book yet, this information is sure to help you make the right decision if or when you decide to add audio books to your product list. Join us on Saturday morning, March 20, 2021 for this free virtual event. Preregistration is required, and spots are limited.
To register at Eventbrite, click HERE.
You can learn more about Mara Purl on her website: http://www.marapurl.com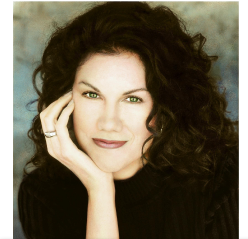 You can connect with her on the following social media channels:
Twitter: https://twitter.com/MaraPurl
Instagram: https://www.instagram.com/marapurl/
Facebook: https://www.facebook.com/mara.purl/