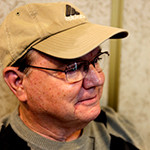 Professional or aspiring writers seeking a powerful, inexpensive application for producing prose, scripts, or research papers should consider Scrivener. Scrivener is software that allows you to organize a large writing project, so that you can easily switch between scenes, arrange scenes into chapters, store your
research, sort, categorize, and search. Then when you're ready, you hit a button and it spits out a formatted manuscript or e-book. It has some neat features, like a full-screen clutter-free writing space, a random name generator, target word counts, and 'snapshots', which allow you to roll back and compare previous versions of scenes. The one thing Scrivener doesn't do is help you get started or coach you through structuring a story.
Although Scrivener was originally written for novelists, it is adaptable enough to be used for almost any sort of project. The writing function is smooth and efficient, and organization by scene or section allows easy editing and manipulation, and makes writing out of order much simpler. The corkboard and outline features are extremely handy. The program's ability to store all sorts of research material eliminates the need for scattered outside files. There is a lot to explore, and there is definitely a learning curve, but don't let all the features overwhelm you. Use what you like and ignore the rest, until you need them.
Scrivener 2.0 is available for both Mac and PC. You can get a free 30 day trial from their website, Literature and Latte, and the cost of purchase is only $45., which is an amazing value for writers.