"If you're going to walk on thin ice, you might as well dance."
Blogging with Style
Blogging is about you.  Are you new to the Writers of Kern A-Z Blog Challenge? Breathe. You will be fine. You have the support of friends and fellow writers. You have plenty to be blogging about. Breathe.  As a past participant in the Blog Challenge and with many years blogging under my belt, let me offer some tips and suggestions that will help you through your next 26 posts.
Find a Theme
One way to approach blogging is to have a theme. Having a theme narrows topics and lends to finding something for the letters K, Q, X, and Z.  And, the whole A-Z thing is just a suggestion anyway.  Don't worry if you don't have a topic for every letter.  But, I did find  the alphabet structure was comforting to me.  Having one letter to start with was one less thing to think about.
The first year I participated, my theme was places I've been. I looked back at photos and travel journals for inspiration, topics, and words for the page.  "Write what you know" is something every writer hears.  You know where you've been and that's why it is such a good place to start blogging.
The second year motorcycling stories was my theme. I had just decided to sell my beloved motorcycle, and writing the A-Z blog challenge was therapeutic.  Having a motorcycle had been a big part of my life.  And, as you can imagine, there were lots of memories – both good and bad – that went along with that experience.  Blogging helped me deal with the impending loss of my bike and my identity as a biker. When I handed over the keys to Big Red, I'd resolved all issues.
Plan Ahead
So, think about the interests and hobbies and passions you have. Choose your theme and start brainstorming, then you can start blogging. I found an organizational grid helpful in listing possible topics and fleeting ideas. Here's an example of my grid.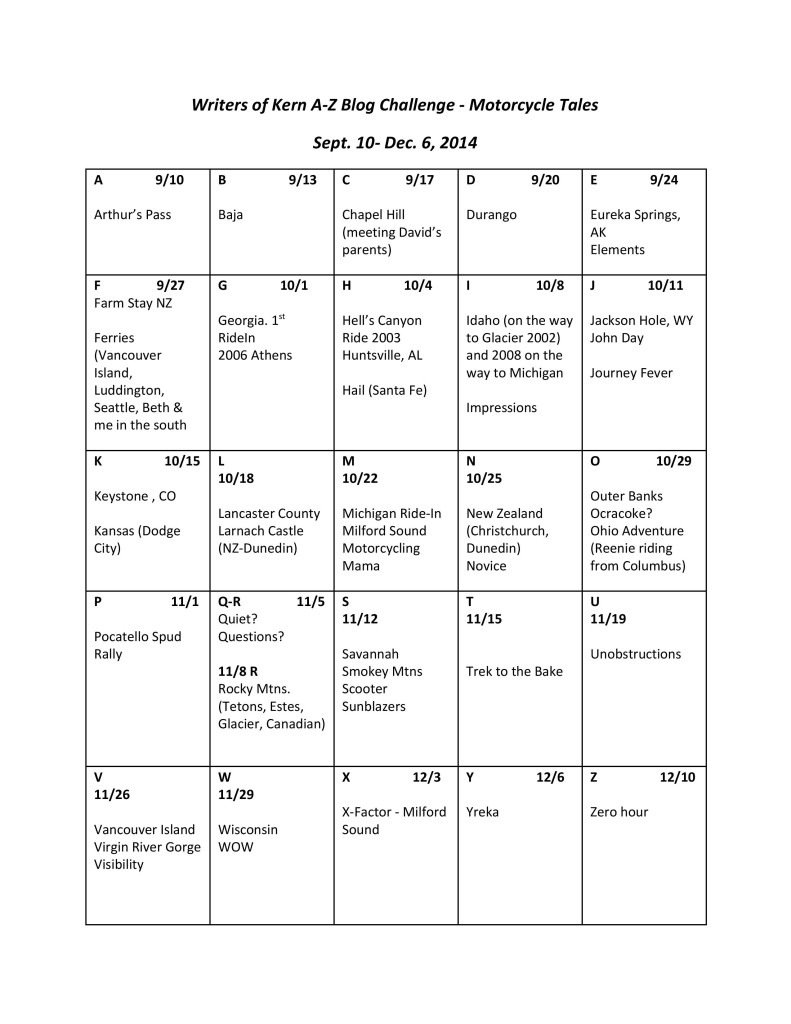 Still thinking about joining in? It's never too late. There's still time to get on board the A-Z Blog Challenge train.
We're all here to cheer you on, extend a hand if you need one. Have fun and enjoy the writing, the reading, the camaraderie. Breathe. Go! Just Write.
Did I miss anything? Share it in the comments.
---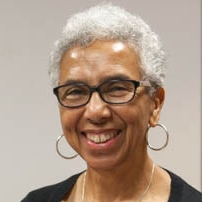 Annis's work has been published in local magazines as well as in professional journals and hobbyist publications. She is a contributing author in Chicken Soup for the Soul: Inspiration for the Young at Heart. Her short story, "The Blessing" appears in the Scarlet Leaf Review, and she has a poem in the Yellow Chair Review anthology. Annis writes and publishes The DayMaker, an inspirational blog..
---