WE FIND HONEY OTHERS MISS
By Catherine Abbey Hodges
 
reads the H&R Block sign.
It's April of course and I'm charmed
by this as I am by the scrawl of early lilacs
 
in the alley. Even when I realize
I've mistaken an M for an H, it's a slip
neither Freud nor I mind, a mistake I'm
 
happy to have made.
Decades, really, of error and blunder
are how I've found honey
 
in the least likely places,
where bees had no business, and how,
eating it raw by the spoonful
 
or sucking it straight from the comb,
I've gone places I had no business going.
My dear
 
mistakes are how I found my life.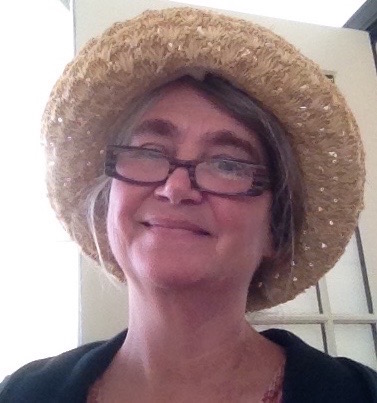 Catherine Abbey Hodges' most recent book is In a Rind of Light (Stephen F. Austin State University Press 2020). She is the author of two previous full-length collections: Instead of Sadness, selected by Dan Gerber as winner of the 2015 Barry Spacks Poetry Prize, and Raft of Days (2017). www.catherineabbeyhodges.com