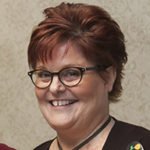 The Peg Connelly Scholarship was established by Writers of Kern to both honor the late children's writer Peg Connelly and encourage all childrens writers in Kern County to achieve their goals. Up to two $500 scholarships are awarded annually.
Applications will be accepted March 11-31, 2017.  To apply, writers must submit an application along with either the full text of a picture book OR the first ten pages of a young adult or middle grade manuscript.
Full details can be found here.
What can the money be used for?
Writing conferences, retreats, and classes as well as travel expenses for research are all appropriate ways to use the scholarship money.  Applicants could also use the money for tools such as a computer or books on writing craft.  If finding time to write is a problem, the money could even be spent on childcare.  Basically, anything the applicant feels would help him or her achieve personal writing goals is an acceptable use of the money.  If you need ideas on where to attend workshops, classes or conferences focused on writing and/or writing for children, here are a few options:
What does a successful application look like?
Applicants who express specific goals along with a brief itemized budget show they have given the task careful thought and have an actual plan they want to accomplish. These type of applications are much more likely to be awarded money.
Specific:  My goal is to work on infusing my middle grade novel "Joey's War" with a unique voice, so I plan to attend the Highlights workshop titled "Characters with Voice" August 21-24 in Honesdale, PA.  The workshop costs $425 which includes lodging and food.  A flight from LAX costs $200 for a total cost of $625.  I can cover the additional $125 if I'm awarded the $500 scholarship.
Non-Specific:  I plan to go to a writing workshop.
In addition, applicants who demonstrate a knowledge of craft in the way they format their materials stand out as professionals. Manuscripts should follow the industry standard: double-spaced, in a 12 point serif font, with one inch margins and the first line beginning one-third of the way down the first page.  The age category (picture book, chapter book, middle grade, young adult) should be placed in the upper right corner with the word count below it.  Entries should carefully adhere to all guidelines, be free from spelling errors, be written in an active voice and demonstrate the writer is a professional with a lively interest in writing as well as growing as a writer.
This is a great opportunity for local children's writers.  With a little thought and planning you could be this year's recipient, and further your writing dreams.