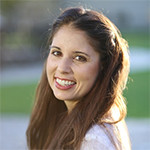 I'd flown 3,000 miles to New York City for one thing – the Writer's Digest Pitch Slam. For three minutes at a time, I would have an agent's undivided attention. I could pitch as many agents as the 90-minute session would allow.
For weeks, I had devoured "how-to" books on publishing. I'd even spoken a few times with David Sterry, co-founder of The Book Doctors. He, like so many other resources, told me the fate of my novel and writing career lay in a 250-word script called the pitch. David explained that a pitch was the back cover of a novel, the hook that tempts us to dive into the story.
A man with an official WD badge chuckled as he opened the doors and started the clock. I stood petrified. The terror of impending rejection froze me firmly in place. Kristin Nelson, owner of Nelson Literary Agency, smiled widely and waved us into the room. I walked slowly to the chair opposite her.
Without so much as an introduction, I vomited the words I had memorized, "Unsanctioned love is punishable by death…"
I delivered the pitch in one breathless rant and now waited for Kristin's response. She smiled, and slid a card with her query instructions across the table. "Nicely done, I'm interested. Query me with the first fifty pages and the synopsis."
"Really?" I asked, clearly shocked.
A ginormous line had formed behind me while I received a coveted query card. Kristin chuckled and nodded her head as an official came to move me along.
I collected nine more cards, receiving no rejections. Later that night at the closing social, I spoke with Kristin again. She confessed that too many authors were unprepared. They hadn't honed the craft of pitching. Being nervous or shy was forgiven so long as the pitch was stimulating.
Today, with a polished manuscript, I am now querying the Pitch Slam agents. This next year I will be traveling to other conferences in hopes to receive more query invitations.
Wish me luck.