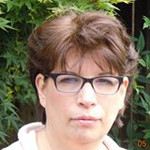 This year Writers of Kern is bringing back the Non-Fiction genre, but with a twist. Narrative/Creative Non-Fiction will be the genre. Any topic is fair game. For those not familiar with the genre, a definition from the English Language & Usage says narrative non-fiction is "writing that tells a factual story, sometimes even a personal one, but also makes an argument and conveys information in vivid, effective ways."  Write your story in a personal way, with you, the author, perhaps becoming part of the story.
Guidelines
The entry should not to exceed 1,200 words, doubled spaced, 12 pt. font (Times New Roman or similar), pages numbered consecutively.  Narrative Non-fiction. One (1) entry per member.
Requirements
Two (2) copies of the submission must be attached to an email. One copy should be identified with your name and contact information. The other should have the title in the file name and in the header of the document. The "blind" copy is read by the judges.  To reiterate: You are emailing two (2) copies of your story: one that identifies you as the writer; the other does not.  Submit your entry to [email protected] no later than August 31, 2013.
If you choose to mail a hard copy of your entry, please mail (2) copies of the entry identified as described above. Address the submission to: Writers of Kern Summer Writing Contest, P.O. Box 22335, Bakersfield, CA, 93390.
Please note: The Summer Writing Contest is open only to new or renewing members of Writers of Kern, who paid their current dues on or before August 31, 2013.
The winner will be announced at the Christmas Dinner in December. There is a $200 prize.