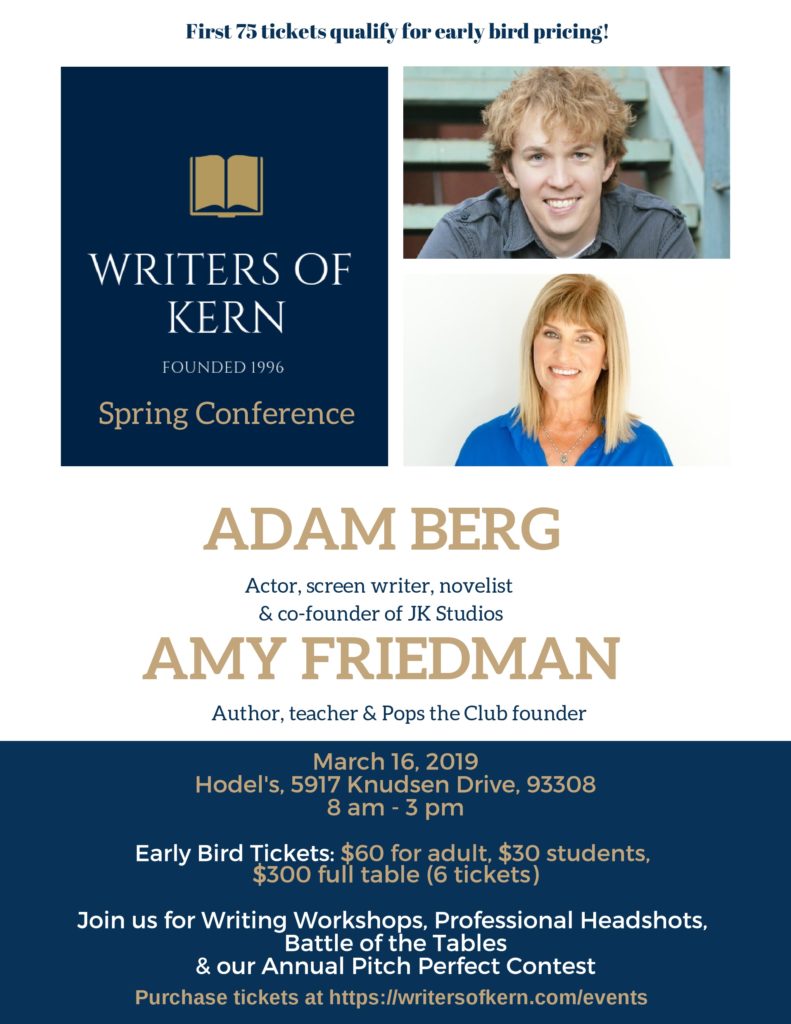 To purchase tickets by mail, send check or money order, no later than February 1, 2019, to: Writers of Kern – Spring Conference 2019, P.O. Box 22335, Bakersfield, CA. 93390
Vendor tables ( 1/2 or whole) are available for members and non-members who have books or services to sell – with purchase of a conference ticket. You will find the options for vendor tables, as well as the conference tickets in the shopping cart.
Click here to purchase online.
Conference Details
When: 16, March, 2019, 8:00 am-3:00pm
Where: Hodel's Country Dining, 5917 Knudsen Drive in Bakersfield
, CA.
Would you or your business like to sponsor this conference? Click here for more information.