Final Honor

  It is time to lay this soldier to rest.
 In somber silence
 the path is traveled.
 Comrades offer a crisp salute
 as they line the way.
 The repeated crack of rifles,
 spent shells flying;
 a bugle's mournful song.
 The folded flag, presented,
 and another hero is gone from our sight,
 laid to rest with honor and respect.
 It is done. 
 
~ Sandy Moffett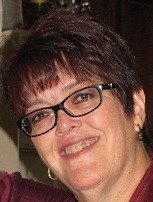 Sandy Moffett has been a writer and lyricist for more than 45 years. She has been published in, Mortuary Management and International Mortuary and Cemetery Management; Cup of Comfort: Devotional for Mothers and Daughters and Chicken Soup for the Soul: Angels Among Us.