The Giants March
  

 Mountains and hills float above the morning mist, like 
   islands in
 a prehistoric sea, and I have come again to the giants march,
 where their arms, whiter than the clouds, flail round and round
 in the Djinn-laced air.
 I have come to the giants march when sun is rising to make them 
   glow,
 and when sun has set them into deep dark shadows,
 I have known them as a welcome landmark in my travels to 
   and from
 the land of brown skies and heat.
 I see their numbers increase with each passing, and I am 
   heartened
 that there is some hope for the creatures and humans
 in this world of corruption on many levels, the giants
 stand above it all, the giants march in place.
  
 ~ Natalia Corres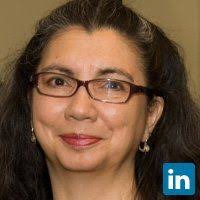 Natalia Corres, retired tech whisperer, has written weekly web news for Examiner for 3 years, as well as publishing a Pet Services Directory for her local area and blogging.  She enjoys writing poetry, non-fiction, and urban fiction; as well as providing creative assistance to others in film and animation projects.