ALONE  ~  TOGETHER
  
 Here we are, together  ~  alone…
 Sitting at opposite sides of the room.
 You, head in hand, on the rocking chair;
 Me, wondering how to reach you there.
 Or wondering whether I should.
 Or should I just leave you alone?
  
 All I can hear is the cuckoo clock
 Beating a steady pace: "TICK  ~  TOCK,"
 Keeping time with the kitchen clock:
 A nervous "tic-tic-tic-tic-tic"  ~  STOP!!
  
 This deafening silence  ~  I could scream!
 I just want to call out your name,
 Or say something just to reach you.
 But I wonder if you want me to.
 And I don't even know what I'd say
 That could really matter anyway.
 And I honestly wonder whether
 We know what we're doing here
                                                 
 Alone  ~  together… 

~ Shelley Evans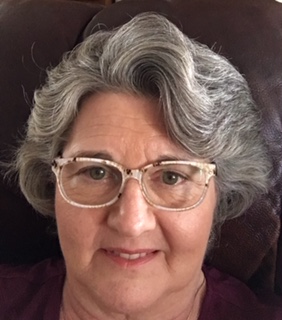 Named after poet Percy Shelley, nature inspires Shelley Evans; several poems are published, and she'll publish a book soon. Shelley's a wife, mother, secretary, WOK member, participates in open mic nights at Dagnys, CSUB's poetry readings, and has entered poetry in the Kern County Fair. Rhyming is breathing to Shelley.