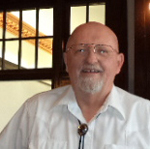 April is National Poetry Month.
Many groups are hosting poetry challenges during the month. If you are engaged in one of these Writers of Kern celebrates your participation.
Writers of Kern invites its members to celebrate locally by submitting original poems to the WOK Blog.  In that way, you can share your poetry and receive comments from fellow members.
Here's how it works:
Send your poem(s) to submissions@writersofkern.com between April 1-30, 2015. Send one, five, or more poems as the spirit moves you.
Important: Include a headshot so we know who you are. "Hey, I know that poet."
Be sure to visit the blog to read and comment on poetry by others. Repeat often.
If you are posting to another poetry site or participating in a poetry challenge, feel free to share your poems with WOK as well.
Always remember, poetry is for fun, for expressing the soul, for sharing with others.
No grand prizes, just poetry from the heart to celebrate National Poetry Month.
Please check out Portia Choi's post on National Poetry Month events around Bakersfield.