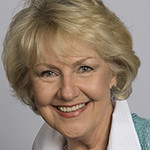 Sue Monk Kidd's latest novel, The Invention of Wings, is the compelling fictional story of real-life American heroine, Sarah Grimké.  Raised in Charleston in the antebellum south, Sarah abhors slavery.  Her family owns slaves and the pervading southern culture embraces the "right" to own slaves as a way of life.  Sarah is given a little black girl, Handful, as a hand-maid on her eleventh birthday.  The two become friends and the novel traces their life journeys over the next three decades.  Sarah becomes the first American female to write positional papers on not just abolition, but on the need to give women the same legal rights as men in American society.  This fictional novel will educate the reader about not just historical events in the American landscape but it will prod the conscience and current consciousness about racial tensions that still exist in our society.  Highly recommend this book!
Malcolm Gladwell's latest work of non-fiction, David and Goliath, challenges the perception of what constitutes "giants" in our lives.  Perhaps, just perhaps what seems like a formidable foe rising up against us is actually at a disadvantage because of its size.  Consider the childhood Sunday school version of the story of David and Goliath from the Old Testament of the Bible.  The giant warrior representing the Philistine army facing off against King Saul and the Israelite army in the Valley of Elah issues a daily challenge to the opposing soldiers.  Not one of the Israelite warriors, dressed in full armor with weapons, dares to go against the nine-foot giant.  A slight teen-ager, however, visiting his brothers on the battlefield, hears and answers the challenge.
David and Goliath is a powerful little book about confronting the "giants" in one's life.  Is dyslexia the giant?  A weaker,smaller high school girls' basketball team?  How about the challenge of getting into an Ivy League university?  Challenge the odds.  Perhaps, in fact, very likely, the underdog has the advantage in unique situations.  Gladwell encourages the individual to face the "fear of being afraid."  Once we face a particular fear, we might very well be on the way to victory in our lives.  I highly recommend this book for inspirational and encouraging true-life stories that defy traditional thought.