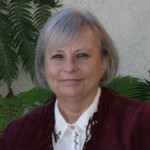 Nancy Ellen Dodd, writer, university professor, editor, and author of The Writer's Compass, is no stranger to Writers of Kern. In November, she returns for a two-part writing workshop. At this time, the twelve spots are filled. But, we have begun taking names for the waiting list.
The first session will include writing from visual representations; Nancy and the participants will discuss options for Session Two.
 Dates and Time: Nov. 2 and 23, 2013; 9:00 AM -1:00 PM.
Location: Westbrook Church Coffee Shop on Ashe, south of District Blvd.
Fee: $105 per WOK Member for the 8-hour workshop. Non-Members: $120. Fees are payable to Nancy Dodd at the first meeting.
If you wish to be added to the waiting list, email Annis Cassells. She will confirm that you have been added and let you know your position on the list.