Mark Bagby Writings of Mark Twain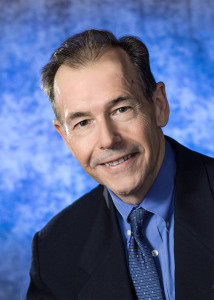 Mark Bagby is an expert on Samuel Clemens, best known under his pen name, Mark Twain.  Mark Twain wrote an astonishing array of work, practically inventing travel writing and redefining children's literature. He was a journalist and sought-after speaker. The most popular and widely read author of his day, Clemens wrote what many consider the most notable American novel, The Adventures of Huckleberry Finn. He was America's first celebrity author and a brand name.
Mark Bagby's newest Twain lecture, "Finding Out is Better: Mark Twain on Writing", is designed especially for the Writers of Kern February 20th monthly meeting at the Clarion Hotel.
Mr. Bagby compiled stories, anecdotes, and writing tips from his extensive research on the gamut of Mark Twain's works to create this lecture. "I've gathered up material of interest to writers, along with a laugh or two," he said. "I hope to engage listeners with some not-so-well known Mark Twain quotes about writing, editing, style, publishing, criticism and life."
An accomplished Mark Twain performer, in his day-to-day life, Mark Bagby is a communications director for an agricultural marketing company. For this special presentation, he will provide a behind-the-scenes peek at the life of Mark Twain and discuss the work necessary to perform in character.
To hear a brief interview with Mark Bagby LISTEN HERE
Monthly General Meetings
Writers of Kern Monthly General Meetings are a time when local writers get together to socialize, network, and improve their writing skill.  Each month the group presents an expert to help local writers hone their craft.
The meetings are open to the public.  Coffee and light refreshments are served at 9:30 with the general meeting beginning promptly at 10 am.  All Active Members of Writers of Kern are encouraged to wear their Writers of Kern Active Pin.
Writers of Kern meetings are held at the Clarion Hotel from 9:30-noon. Admission is $5 for members and $10 for guests, payable at the door or online https://writersofkern.com/meeting-fee/