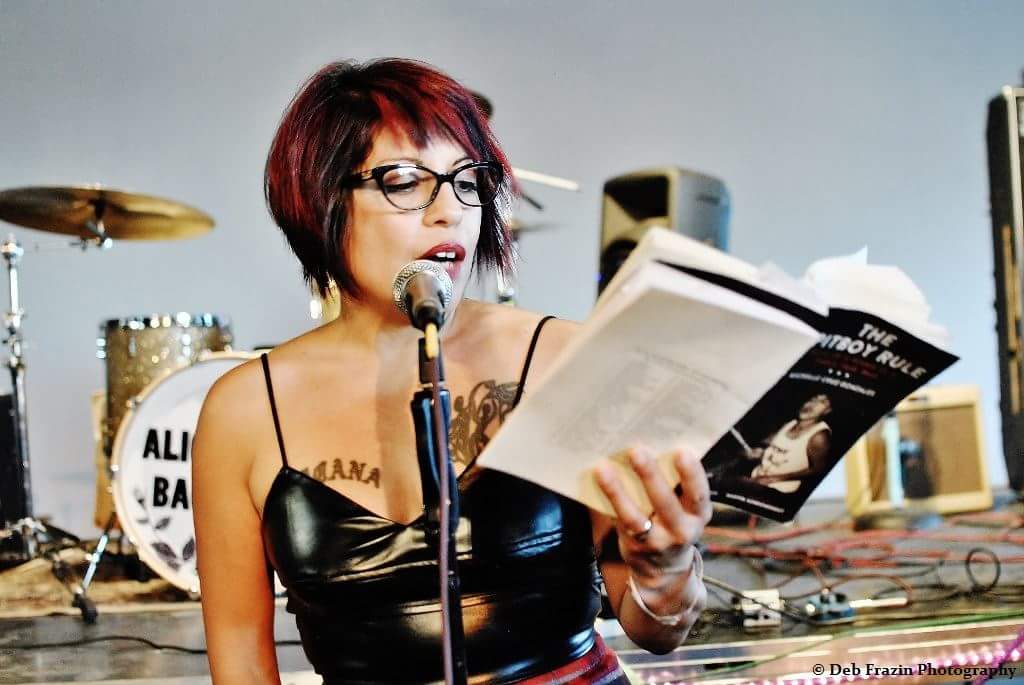 Join the Writers of Kern on Saturday, May 21, 2022, as we welcome author Michelle Cruz Gonzales as she presents her workshop Inclusive Characterization: Writing 'the other' without Stereotypes or Appropriation.
This workshop will advance your skills in real-world characterization and authentic representation. Gonzales will teach you how to write diverse characters in a rich and meaningful way that humanizes them.
Michelle Cruz Gonzales is an English professor and author of the memoir, The Spitboy Rule: Tales of a Xicana in a Female Punk which is taught in in colleges and Universities in colleges all over the United States. She has essay and fiction in anthologies by Putnam, PM Press, Seal Press, and Literary Kitchen, and she has published online in Longreads, The Los Angeles Review of Books, Latino Rebels, and Mitu. She recently completed a satirical novel about near-future-California that secedes from the US and forces intermarriage between whites and Mexicanos for the purpose of creating a race of beautiful, intelligent, hardworking people, and she is currently at work on a screenplay.
In the 1980s and 1990s, Gonzales was a member of three all women punk bands, Bitch Fight, Kamala and the Karivores, and Spitboy. Never interested in playing music with men, Gonzales, primarily a drummer and lyricist, toured nationally and internationally with Spitboy whose lyrics focused on women and gender issues. In 2016, Gonzales published The Spitboy Rule: Tales of a Xicana in a Female Punk Band, about her experiences as the only person of color in Spitboy and what it was like being a person of color in the predominately white Bay Area punk scene. Gonzales and Spitboy are featured in the 2017 documentary, Turn it Around: Story of East Bay Punk.
Purchase in-person tickets here: $15 members and $18 nonmembers.
Purchase online tickets here: $5 Zoom.