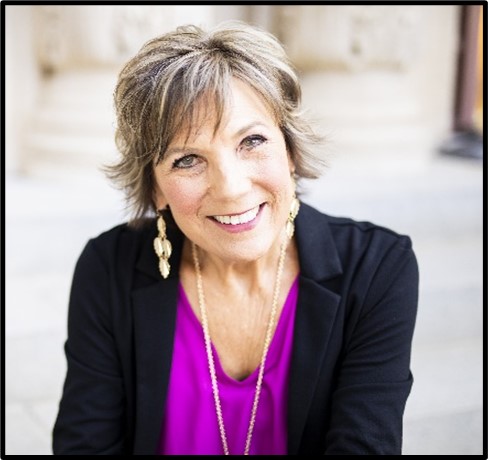 Workshop Title: Find Your Writing Voice
Every writer has a natural voice, with their own way of telling a story. Unique as the individual writer, the natural voice has its own rhythm, pace, sense of detail, and anecdote. The cadence of voice can be discovered in fiction and non-fiction and is essential to reveal the story's content and form. It takes time, patience, and work to refine into polished prose that can tell a story. In this session, Sheryl will provide questions and writing prompts to encourage the writer to discover their writing voice or if genre is determined, how they can further hone their writing voice.
Exchanging hurt for hope is Sheryl Giesbrecht Turner's focus— a message she shares with audiences as a recovered drug addict, stage-four cancer survivor, and former widow. A dynamic teacher and motivating leader, Giesbrecht Turner has endured many changes and challenges, moving her to a deep faith.
Sheryl is an award-winning author of five books. Unraveling the Lie-Knot: Finding Freedom from the Tangles of Discouragement, Deception, and Depression was released in June 2021 and won the 2021 Non-Fiction Christian Market Book Award with Advanced Writers and Speakers Association. She served as Focus on the Family's columnist for Pastor's Wives for four years. Hundreds of her columns, magazine and devotional articles have appeared in Focus on The Family Magazine, Pastor Resources, Lead Like Jesus, Just Between Us, Discipleship Journal, CCM, Walk Thru the Bible's – InDeed and Tapestry publications.
Sheryl has a passion for coming alongside those in crisis or trauma. Sheryl is certified through Talbot Theological Seminary, specializing in Post-Traumatic Stress Disorder and in Grief, Loss, and Trauma Counseling. (www.biola.edu/talbot) She has authored and recorded 14 teaching and training videos for BrightCourse, a subscription-based video streaming service for pregnancy care center providers who want to help their clients learn about prenatal care, parenting, relationships, life skills, and more. (www.brightcourse.com) In the USA, BrightCourse serves over 60,000 pregnancy center clients per year and 30,000 views of their videos in one week.
Sheryl also has heart for missions and is avid about reaching out to the poor and needy, locally through the local Rescue Mission and worldwide through various ministry partners. Giesbrecht Turner is a Lead Like Jesus Facilitator www.leadlikejesus.com and has been personally involved with equipping hundreds and facilitating the training of thousands of leaders internationally.
The joys of Giesbrecht Turner's life are her children and fourteen grandchildren. An untimely widow in 2009, she is excited about the new beginning she shares with her recent marriage to Dr. Jim Turner. Sheryl holds a Bachelor of Arts from Biola University, a master's in ministry and a Doctor of Theology. She lives in California's central valley where she enjoys running 5K races with her 90-year-old mother.
Stay in touch with Sheryl – Receive Sheryl's weekly blog on her website:
www.sherylgt.com or www.fromashestobeauty.com
More About Freedom In Christ Ministries: www.ficm.org
Follow Sheryl on Social Media!
Facebook pages: Sheryl Giesbrecht Turner or @SherylGiesbrechtAuthor
Twitter: @SGiesbrecht
Instagram: sherylgiesbrecht
LinkedIn: Sheryl Giesbrecht
Scribd: Sheryl Giesbrecht
Pinterest: SherylGiesbrecht