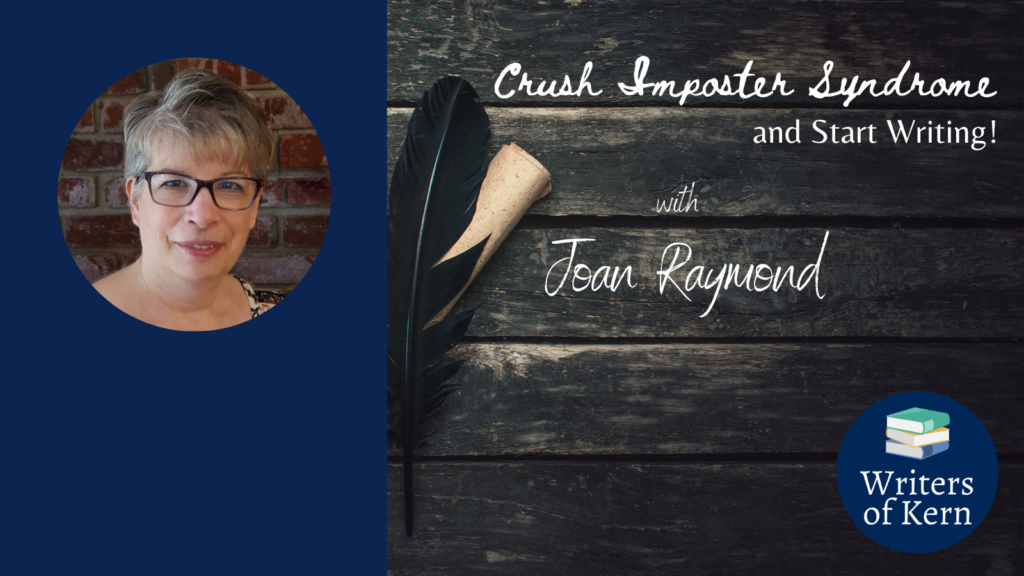 Crush Imposter Syndrome and Start Writing!
You have a great story idea, create a few characters, a decent plot, but when you sit down to write, your negative voice kicks in:

"I'm not a writer."
"No one will ever want to read this."
"I don't know what you're doing."
"Everyone else is better, younger, older, smarter, more talented…than me."

Imposter Syndrome. Otherwise known as the ultimate Dream Killer. If you've experienced these thoughts or lost your passion for writing, you won't want to miss this workshop.

In this workshop, we will look at past experiences and how they help and not hinder the writing process. We are more than prepared to be writers! We will also learn how to take negative thinking and reframe our thoughts into empowering statements as well re-ignite passion for writing.

Register below! Breakfast is included. Hope to see you there.