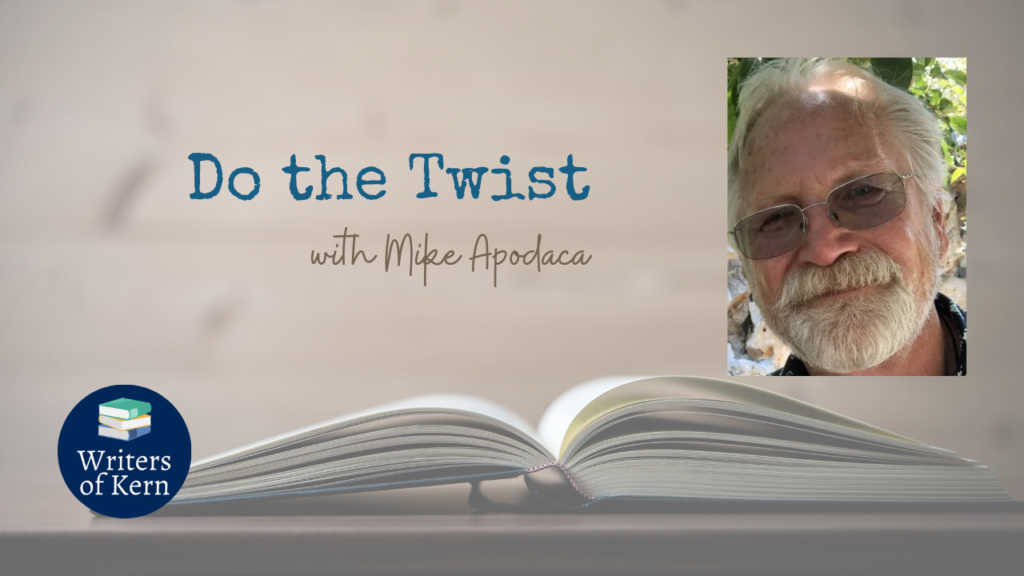 Some of the best stories have marvelous twists, where the reader/viewer thinks they know what is going on and then the world shifts beneath their feet. In this presentation we will look at some well-known twists, analyze different types of twists, and discuss how to put twists in our stories.
Writers will learn the elements of a great twist and how to add twists to their own stories.
We use tools we understand. Before we can add great twists to our stories, we need to understand the different types of twists, and how they are constructed. It is twists that make stories come to life, that thrill us. They also provide a significant psychological truth–that is, that life is full of shifting understandings. We need to be ready to reevaluate what we thought we knew at all times.
Raised in Southern California, Mike Apodaca managed the local Taco Bell at seventeen-years-old and became the senior pastor of a church at twenty-one. He has a master's degree from Fuller Theological Seminary. He's retired from public school teaching after 30 years. Writing for over 30 years, Mike has four books self-published in his Godsend series. He has four unpublished books. He has also published five short stories, two in The Literary Review. For the last three years he has served as vice president of the High Desert branch of the CWC.