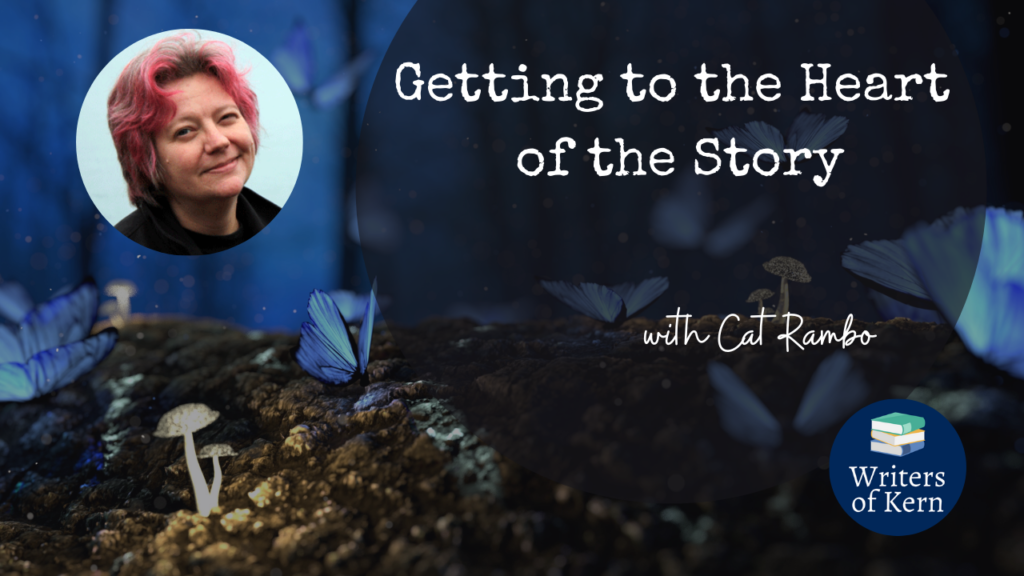 Great stories have a heart, an emotional core that both resonates deeply with the reader and says something about the human experience. How do you discover what lies in your story's heart, and how do you revise to make its beat even stronger and more compelling? Join Cat for a workshop on how to examine your draft and find out what's really inside.
Cat Rambo lives, writes, and teaches somewhere in the Pacific Northwest. Their 250+ fiction publications include stories in Asimov's, Clarkesworld Magazine, and The Magazine of Fantasy and Science Fiction. In 2020 they won the Nebula Award for fantasy novelette Carpe Glitter. They are a former two-term President of the Science Fiction and Fantasy Writers of America (SFWA). Their most recent works are space opera You Sexy Thing (Tor Macmillan, November 2021), as well as an anthology, The Reinvented Heart (Arc Manor, February 2022), co-edited with Jennifer Brozek.
In-person at Hodel's Harvest Room will be $15 for members and $18 for nonmembers. CLICK HERE TO PURCHASE.
 
Online via Zoom $5 Recordings will only be available to ticket holders. CLICK HERE TO PURCHASE.
Hope to see you there!