by Gary Evans
 Enjoying January 2020 on Pismo Beach
 after letting Ruby run into the waves,
 the coolness of the saltwater gives me some relief
 of the cramps in my calves and my feet.
  
 It is beautiful with the sunset,
 and more so with my wife beside me.
 She is supportive, and she helped to lift me up
 several times after falling to my knees.
  
 I figure that it is God's way of showing me
 that I have her strength as well as my own.
  
 I had to use the cane to help me rise,
 and the dog tried to assist by pulling me along;
 which reminds me that God will not only rise the tide
 but me as well while the sun goes down. 
---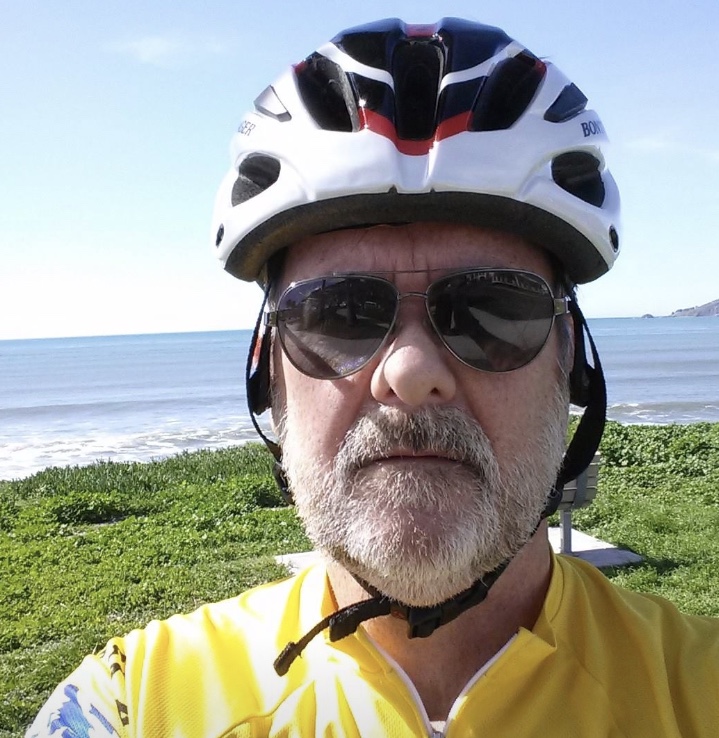 Gary Evans, DC, is a self-employed chiropractor, currently retired and disabled. He is the father of 3 daughters and has been married for 43 years. His first published piece is in Pathway to the Heart, WOK's 2021 anthology. Gary is a member of Parkside Church and Writers of Kern.