Time to Share Your Work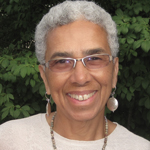 Showing, rather than telling, is the key to hooking readers and keeping them turning the pages. In last Saturday's presentation at the WOK monthly meeting, Nancy Ellen Dodd encouraged us to "show." She advised us to allow readers to see our character interacting with the world around them. Show characters' actions and them being 27aware of their environment.
Nancy brought in the idea of storyboarding, using photos to better visualize the characters and setting. Photos can range from extreme up close to extreme wide shot, with each wider-view picture giving a more complete idea of the character's world. She recommended we use a weather shot for more environmental information and a cutaway shot to depict another aspect of the setting, one that is away from the main character.
Setting. What is the character's point of view? Show what she sees. This reveals details about the character to the reader. Write something that shows the scene and the character and his interactions.
Nancy made a distinction between three elements/devices writers can use:
Description: specific details

Inference: implying setting, tone, and feeling by the character's actions or words

Metaphor: using a symbol or something familiar for comparison
For this workshop, Nancy provided four different scenarios and asked us to choose one to use as the basis for our quickly written pieces. We were to incorporate some of her "show me" principles, writing at intervals in her presentation. At the end, several attendees, members and guests, shared their short piece with the entire group. Here's mine:
[Scenario 2: A couple, now divorced, drive together to their best friend's funeral. Unknown to one of them, the friend is the reason for their divorce.]

Joe and Madeline ride in his flashy Corvette, crammed into the bucket seats and stuck in freeway traffic. Wet pavement and red tail lights reflect in their faces. He follows too closely. She presses her foot to the floor, putting on the brakes." Joe! Careful! You're following too damn close." Then, under her breath, "As usual."  He clamps his teeth together like a bulldozer gobbling earth.
Come on, WOKians who attended the meeting. Add your paragraph in the comments section. Let's show other members what we learned last Saturday about showing vs. telling.