$20 members — $30 non-members
Clarion Hotel
3540 Rosedale Hwy. (Hwy. 58)
Bakersfield, CA
8:00 – 8:30           Meet & Greet with continental breakfast
8:30 – 9:00           Welcome. Dana Martin, Writers of Kern President
Book sales provided by Russo's Books. Hourly door prices. Q & A with speakers.
9:00 – Nancy Ellen Dodd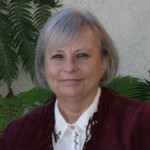 7 Stages of Development to a Finished Project: You really can develop the work in fewer stages by concentrating your efforts in a way that stair steps your progress. Each of the 7 stages focuses on a different element that both revises and progresses your manuscript to completion.
Screenwriting – Creating Imagery: Learn to use cultural metaphors and create new metaphors to improve the imagery in your screenwriting. This visual technique will help both in writing visual descriptions and screenplays and creating images in novels.
Nancy Ellen Dodd is a writer with many voices, a university instructor, and an editor. She received her master's in Professional Writing from the University of Southern California with a concentration in dramatic writing/screenwriting and her MFA in playwriting at USC/s School of Theatre. Having studied writing for more than 25 years, Dodd currently teaches screenwriting at Pepperdine University to undergraduate and graduate students.
10:30 – LeeAnne Krusemark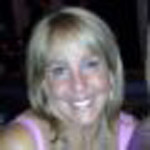 Traditional vs. Self-Publishing: The publishing workd has changed in the last few years with the growth of many self-publishing options. Which option is best? We'll talk about finding Traditional Publishers, Subsidy/Vanity Publishing, Offset/Digital Printing, Print on Demand Publishing, E-book Publishing, Amazon options and Who Should Self-Publish.
Publishers, Agents, Copyrights, and You: If you don't take the time to learn the basics of the publishing industry, you may flounder around so long, you'll give up with everyreaching your goals. We'll talk about: Publishing Options, How to Find a Publisher, Establishing Credibility, How to Find an Agent, and How to Protect your work.
LeeAnn Krusemark is a journalist, author, and owner of an award winning southern California public relations business since 1988. Her in-person lectures are offered at more than 200 facilities nationwide, including Purdue, and her online publishing class, A Beginner's Guide to Getting Published, is offered at more than 1,000 facilities worldwide, including Harvard.
Writers of Kern monthly meeting
Location:              Clarion Hotel, 3540 Rosedale Hwy., Bakersfield
Check-in:              9:45 – 10:00 a.m.
Meeting:                10:00 a.m. – 12:00 noon.
Fee:                        $10.00