Writers of Kern, a non-profit local chapter of the California Writers Club, will host local writer Dana Martin as its guest speaker this Saturday, March 16, 2013, at 10:00 a.m. Guests are welcome.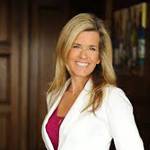 Dana Martin is a professional writer, editor, and social media consultant, who is frequently published in Chicken Soup for the Soul, Woman's World Magazine, and Bakersfield Life. Martin is the president of Writers of Kern, where she conducts monthly meetings, organizes and maintains the club's critique groups, and has received their prestigious Jack London Award for her efforts motivating and encouraging local writers. Martin also writes stories for the haunted attraction industry and edits novels for aspiring and professional writers.
Martin will present her workshop, "Interviewing Like a Champ: Questions to Ask and How to Turn Your Notes into a Compelling Story."
Have you ever wanted to write someone else's story but don't know where to begin? In this workshop, you will learn the types of questions to ask and how to turn your notes into a finished product. This is NOT a lesson in journalism, but a workshop to help those interested in learning how to ask the right questions and then transcribe their notes into an enjoyable read. We all know someone with an interesting background or experience, whose story needs to be written. Interviewing skills are good for writing features sorties, but can also help when writing your parent's memoirs, telling a coworker's family history, or being a ghost writer.
Writers of Kern monthly meeting
Location:             Clarion Hotel, 3540 Rosedale Hwy., Bakersfield
Check-in:              9:45 – 10:00 a.m.
Meeting:                10:00 a.m. – 12:00 noon.
Fee:                        $10.00